Professional and incredible facility, staff, and equipment. Dunamis has all of the equipment you would ever need or desire. Adjustable monolifts, specialty bars, belt squats, Prime Fitness plate loaded machines, and SO much more. So happy to call this place my gym.
Game changing results. 5star. I am So grateful for this place.
Chris has helped my daughter fully recover from 2 ACL surgeries. Using the ARP monitor post surgery and weight program before and after surgery.I would never think twice about doing it this way. Ryan who works with both my kids is awesome too!
Awesome facility with a lot of knowledge, finally learned how to bench like a real power lifter. Thanks Zach!
My teen-age son has been training through the small group program for the past two months and has seen a significant increase in strength and overall physical condition in just that short amount of time. He had little formal weight training previously, and I really wanted a gym that would teach him correct mechanics and focus on full body strengthening. The instructors at Dunamis have done an excellent job teaching him. My son also worked with the physical therapist at Dunamis - Scott Jones - following a significant ankle injury at the beginning of the summer. Dr. Jones was instrumental in facilitating my son's recovery and getting him back to playing much faster than his doctor anticipated. I would highly recommend both the Dunamis training program and their physical therapy care.
This is the greatest training facility you will ever be a part of. Your opportunities are ENDLESS! If you know what you want to do, Chris will devise a plan to get you there. Here are just a few of his satisfied clients.
You don't have to be an Olympian or a pro athlete to come. But you will end up feeling like one!
I was referred to Dunamis for neurotherapy by my physical therapist after months of unimproved foot pain. After less than 3 weeks of treatment, I could run for 30 minutes and was back to hiking on the weekend. Zach and Shaw are so encouraging and supportive, taking the time to understand what's going on and identifying the right treatment steps to help you get back on your feet!
High quality neuromuscular therapy and professional gym equipment, with knowledgeable staff to help you get the most out of it. After finishing my allotted few weeks of traditional physical therapy my injury improved. I decided to try ARPwave at Dunamis. The ARPwave significantly improved my injury well after my physical therapy. The technology is simply amazing and Chris offers a combination of functional/physical, mental, and spiritual knowledge that I imagine few others in his field could offer.
Chris and the rest of his staff are the first group of people I have worked with that actually made my achilles pain go away while increasing my ankle range of motion. I tried other forms of therapy, but none of them produced results as efficiently as ARP Wave does. Even a few years after my ankle injury (and a few years of trying other forms of therapy) I have seen an instant change in how I feel and move. If you're experiencing pain or are just having trouble with your progress in the gym you should look into what Dunamis has to offer.
Allison D-1 Track Athlete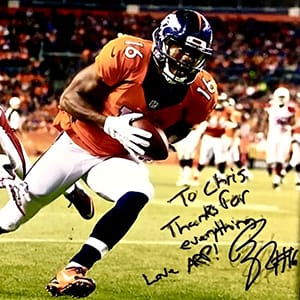 Bennie Fowler - Wide Receiver - Denver Broncos
Thanks for everything! Love ARP!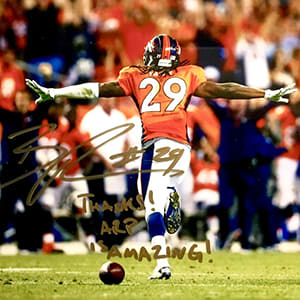 Bradley Roby - Cornerback - Denver Broncos
Thansk! ARP is amazing!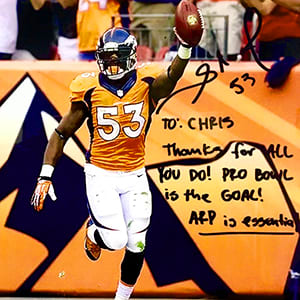 Steve Johnson - Line Backer - Denver Broncos
Thanks for ALL you do! Pro Bowl is the GOAL! ARP is essential!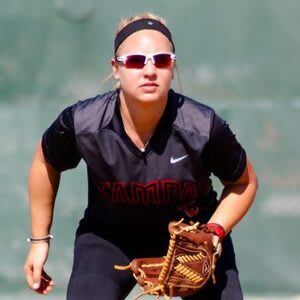 Kaliee Clark - College Softball - University of Tampa
Chris, thanks for fixing up my knee and keeping me on the field. It held up great!